A few years ago I watched a sermon on video by Minister Bridgette Hilliard. It was titled, How to Dream Beyond Your Means. It was a prosperity message, filled with positive affirmations and testimonies about how she and her husband, Ira Hilliard, ended up with the largest house in Texas.  I believe she said it was 33,000 square feet.
She then had someone project to a screen a picture of her standing in front of her Bentley.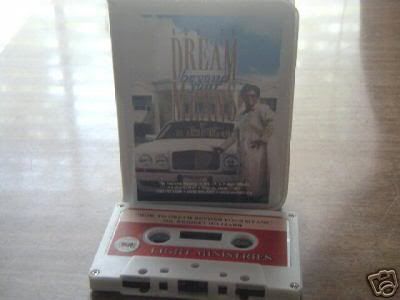 Picture of Bridgette Hilliard in front of her Bentley
That was the first time that an awareness came to me that the Bentley is the new status symbol for preachers.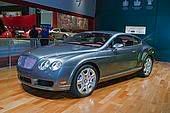 The Hilliards can afford to drive Bentleys. However, very few pastors can afford such an expense and are either leasing them or getting their churches to purchase them on their behalf. It's called fleecing the flock.
Case in point. Bishop Oscar E. Brown of Baltimore (whose church recently was struck by lightening and burned to the ground):
The First Mount Olive Free Will Baptist Church bought a luxurious custom Bentley in 2005, the same year the inner-city church failed to pay a $12,000 water bill that has led to the filing of a foreclosure suit, motor vehicle records show. Source
If that's not bad enough:
In addition to facing multiple foreclosure suits over the still-unpaid 2005 water bill of $12,342 and other municipal bills, First Mount Olive was notified just days before the fire that the property it acquired in 2002 would be auctioned. The church is accused of defaulting on its $1.5 million mortgage, held by SunTrust Bank, records show.
There is another troubled Baltimore pastor sporting a Bentley:
The Rev. Jamal-Harrison Bryant of Northwest Baltimore's Empowerment Temple drives a leased 2006 Bentley Continental Flying Spur, according to state records.
Bryant is the same man who has been in and out of court over child support payments, yet is driving a Bentley
Recently, Bryant bragged: 
I'm not hiding from you anything that God has done, he says. Being faithful to God has been a blessing. So it ain't a rumor I drive an '06 Bentley. I want you to know that. And everything in it is tripped outHe pauses.And it ain't my only car. Sit down.

Chuckling, his congregants obey.
 Some of the Bentley driving pastors actually can afford the cars, but they apparently  need more than one:
The Rev. Frederick K.C. Price may have two Bentleys, but a spokesman for his 22,000-member church says his Palos Verdes house doesn't boast 25 rooms and he definitely doesn't own a helicopter. Source
And though he is a filthy rich, Bishop Eddie Long's charity purchased his Bentley on his behalf:
"In 1995, Bishop Eddie Long established a nonprofit, tax-exempt charity to help the needy and spread the gospel. But it was Long, leader of the largest church congregation in Georgia, who became the charity's biggest beneficiary." That's the way the Atlanta Journal-Constitution began an exhaustive report on Bishop Eddie Long's eponymous charity, which reportedly provided him with at least $3 million in salary, benefits and the use of property, including a $1.4 million 20 acre home and the use of a $350,000 luxury Bentley automobile. Source
And we wonder why those outside of the church refuse to enter in?