By:  Lynn Green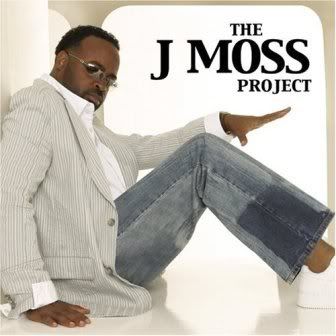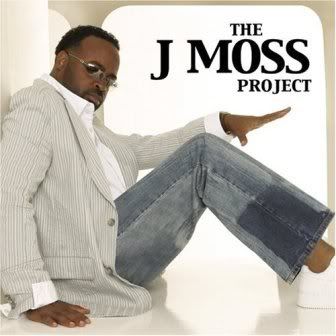 Awwwwwww! Hicktowners, let's all meet at Town Square with a box of tissues. It looks like the victimized gospel singer, songwriter and producer, J. Moss will be needing plenty, as he has fallen victim to his penis.
He appeared in court recently to whine about the fact that the internet has ruined his reputation and negatively impacted his wallet by reporting that he has an out of wedlock baby—they have called him a deadbeat dad because he won't pay child support.
So…..since he did not show up for his initial court hearing to answer charges, the plaintiff won by default and he was ordered to pay up.
But James does not want to pay! Apparently it's all his penis' fault that he made an out of wedlock baby.  Cry me a river!
Here are the facts:
a. James Moss, who writes gospel songs, surely is aware of the fact that fornication and adultery are sins. Even heathens out in the world know that.  Um…but my guess is that his penis did not know, or is such a bad dude that it did not care.  And let's not forget, James is a victim of his penis!
b. This MARRIED MAN apparently fell victim to his penis. The brain located in his penis took control over the brain located in his head.  (Pass me some tissues!)
Let's get this straight, Hicktowners. NONE OF THIS is James Moss' fault. It's his penis' fault. Poor James. He's a victim of his penis!
Since James takes zero responsibility for this adutery, then we must conclude that James' penis caused him to cheat on his wife and make a baby out of wedlock. Now ain't that a blip?   Awwww…poor James! More tissues, please!
Look below for a few more of the facts regarding poor James and his misbehaving penis:
As his wife watched, a popular gospel music artist sung the blues in court Thursday, saying a child support case over an out-of-wedlock son has hurt his reputation and ability to earn money.

In a generally civil but occasionally tense hearing, James Moss — better known as singer, songwriter and producer J. Moss — fought efforts by Lakisha Hughes, 28, of Douglasville, Ga., to increase child support by $230 a week from $1,028 a month to care for her child, Christion, while she's at school or work. Moss defaulted in October in a paternity case and has been making the payments.

But the Bloomfield Township man said he's been hurt by Web comments and a Detroit News report about the case.

"This has caused a credibility problem," said Moss, during the two-hour hearing that his wife of 12 years, Melody, attended. They have two children together.

"This has negatively impacted my salary."
I can't take it. Hicktowners, WHERE ARE THE TISSUES! Look what Jame Moss' penis forced him to do, ya'll. His misbehaving penis caused him to approach a woman who was not his wife. Then he obviously wined and dined the woman who was not his wife. Then he found a place to meet privately with this woman who is not his wife. Then he took off all his clothes with this woman who is not his wife. Then ….. that misbehaving penis of his actually had the NERVE to enter the vagina of a woman who is NOT HIS WIFE.
His penis should be arrested, Hicktowners! See all that his criminal penis caused? Now the woman who is not his wife has a baby by him and he is crying about having to pay child support.
Bad, bad penis. You know, his penis should be ashamed of itself!  Where is the infamous Lorena Bobbit when you need her? What did the bible say? If your eyes offend you, pluck them out? COUGH….would that also apply to the penis?
*COUGH* My apologies to the "holier than Thou" crew who like to monitor the writers of this blog.  I know that "penis" is a bad word and should never be mentioned. But hey, I've asked you all to stay out of here and you won't so what do you expect?
 Hat tip to Eric of  What Eric Thinks for story lead