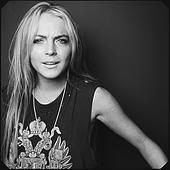 Life must truly be empty when a person's total fulfillment is in using drugs and alcohol, smoking cigarettes, and hopping from club to club. There is no true fulfillment in that. Initially I wondered where the "starlets" parents were in all this mess that they get themselves into, but you know what? Parents have no true control over grown children who choose to take a negative pathway.Lindsey Lohan recently went into rehab. Heaven only knows why she wasted her time because she was only out a few days before she was spotted in a club—partying hard, and in the direct line of fire. That is, drugs and alcohol consumers. What that means of course is that rehab was a vacation for her. She did it for someone else—obviously not herself. I was just as surprised as everyone else to learn that she has been arrested yet again.
Lindsey was arrested Tuesday on charges of driving with a suspended license and felony drug possession, faces likely jail time if she is convicted of all the charges against her, criminal defense lawyers told ABC News.

Santa Monica police arrested Lohan early Tuesday and booked her on misdemeanor charges of suspicion of driving under the influence and driving with a suspended license and two felony charges of possession of cocaine and transporting a narcotic into a jail. Lohan has a separate misdemeanor drunken driving charge pending against her stemming from a car crash in May.  Source
If that is not enough bad news for one day, Brittney Spears is in the news again in a negative way.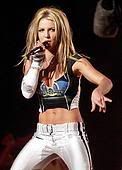 According to TMZ, on a recent photo shoot with Okay Magazine…
Apparently, Brit Brit's eyes rolled back in her head at one point, causing her to look half dead. Her mood, we're told, was extremely erratic. She took frequent bathroom breaks our source says, and each time she returned her mood would change. She was also completely paranoid during the entire interview, fearing at one point the ceiling was about to cave in on her. Out of control y'all!
We've also learned that Brit had some issues with hygiene on the set as well. At one point, Britney ordered up some fried chicken to munch on. We're told after she chowed down, she wiped her hands on a several thousand dollar Gucci dress that she was wearing for the shoot, staining it with grease.
People have different views on these rich misses. Some think it's funny. Some believe it's pathetic. I personally have compassion for them because at the root of the hard partying, drinking and drugging are some miserable women. It goes back to the adage that money cannot buy happiness