By:  Lynn Green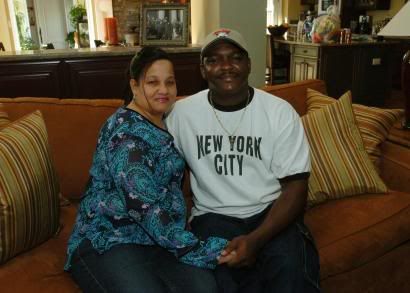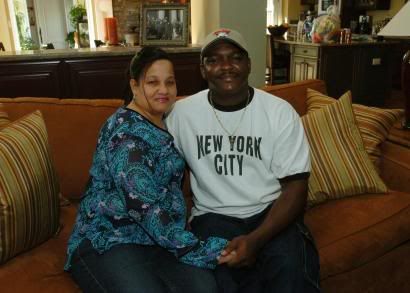 Picture of the Harpers from AJC newspaper
UPDATE #2:  8/5/08 – PRESS HERE
UPDATE #1:  7/29/08 – After you read this article, GO HERE to read my update. My investigation uncovered the source from which the Harpers borrowed their money. It appears that they borrowed it from a street corner-type establishment called CASH EXPRESS, rather than borrowing from a bank.
Have you ever heard the proverb, "Money in the hands of a fool is soon departed"? Well it is indeed true. That proverb comes from a scripture in the bible.
Most of you are familiar with the show, Extreme Makeover. Back in 2005 the Harper family won an extreme makeover home, beating out 15,000 applicants. In addition, they were given enough money to pay taxes on it for 25 years.
These people were on easy street. All they had to do was take their behinds to work and enjoy the home they were blessed with. Would you believe that these two backwards individuals are in foreclosure now?
They decided to start a construction business. They took out a $450,000 loan, using the house as collateral and the house is scheduled to go on the auction block. Why would they have gambled like that on a "construction" business when they clearly did not know what they were doing—PLUS the housing industry is in a slump right now anyway!
Do I feel sorry for them? Absolutely not. They were given every opportunity. Do you know that with $450,000 they could have purchased a franchise? Franchises are turn key businesses which have a greater probability of success because it's already in existence. You just purchase it and are trained to work it. What made them think that they had the business minds to start a construction company from scratch? Were they out of their minds?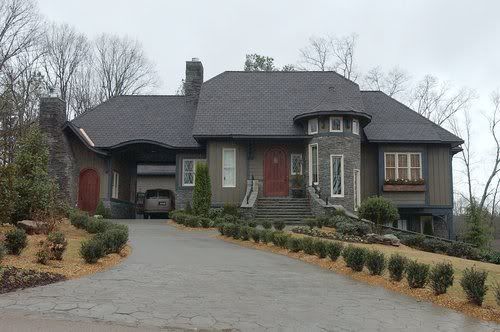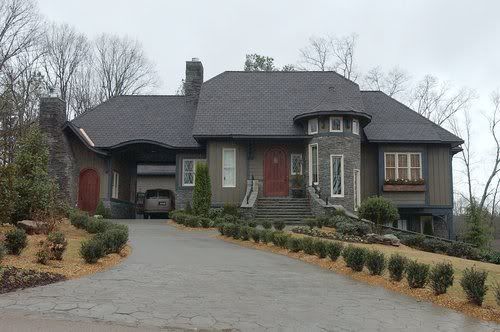 The picture above, taken from AJC newspaper, is the beautiful home that the Harpers lost. The home was FREE and CLEAR…even the taxes were taken care of
Gone. Just like that they have lost everything. The bible is always right. Money in the hands of a fool is soon departed!
Reference:  AJC newspaper
Hat tip to Ginny for story lead