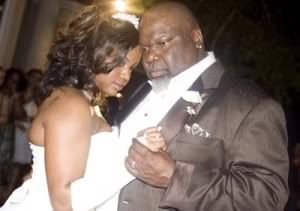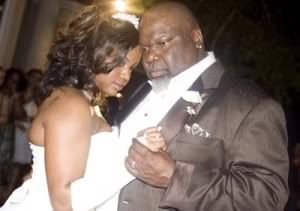 By Lynn Green
T.D. Jakes is too old to be "cool".  I was over at IC blog and saw that Jakes is supposedly wearing an earring now.
Ooooh. Interesting. I found some more pictures of him in his earring HERE
You would think that a man who has produced a son who talks like a woman would be doing everything in his power to go in the opposite direction of earrings. Both of his older sons have an effeminate way of talking but one of them is flaming. And the young man wears earrings in BOTH ears.
If I were Jakes, having produced something like that for a child—and the guy is basically a bum who bragged on TBN that he "listens to music all day" in his father's music studio—I'd be concerned. At a minimum, he should have told his son that he does not get to "produce" music until after he gets a degree.
So T.D. is in his earrings and his sons are in theirs.
Stay tuned!