By:  Lynn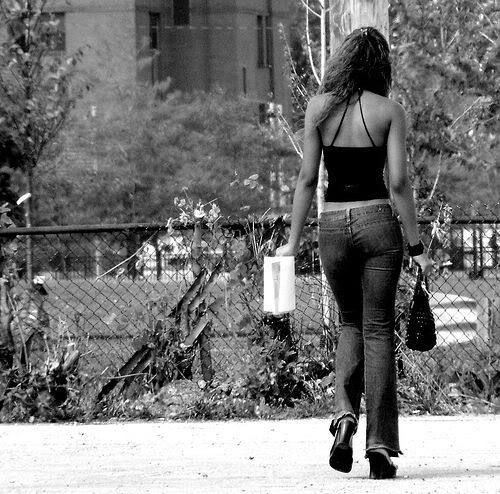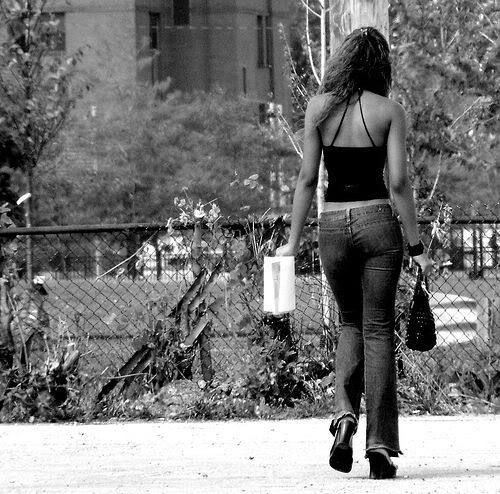 It never ceases to amaze me the levels to which some black women are willing to stoop to say they have a "man" in their lives. It's embarrassing, really.
In short, a friend with "benefits" simply means that the man gets to lay up and suck, lick and have all manner of sexual intercourse with the woman with no strings attached. AND….there are a growing number of dumb women going along with that garbage.
Pause there. Black women have the fastest growing AIDS cases. Many black women are afflicted with herpes, warts, HPV and a number of other viruses and diseases. Not to mention babies outside of wedlock. Why? Because too many sisters are lowering themselves to the level of an alley cat and becoming "mistresses" and "friends with benefits".
Sisters….are you not worthy of being a wife? What's up? If someone has to be the man's lap dog, why you? Why settle for that?
Recently I had a conversation with a black woman who had a 14 year old daughter and a 4 year old daughter. She was in court with the father of the 4 year old, trying to get him to pay child support. She mentioned that at the same time he had gotten her pregnant, he had another woman pregnant—plus he has several other young children.
Then she discussed her oldest daughter's father and talked about how when she was pregnant with her oldert daughter, she slashed the tires of the baby's "father" out of rage of him dating someone else.
I remember wondering to myself why she would feel comfortable having unprotected sexual relations with these bums who are only good for making babies and why was she so carefree about getting pregnant by such an individual? Had the thought ever occurred to her that it would be a good idea to marry first, then start having children?
Forty-five percent of black women in America have never been married, compared with 23 percent of white women, according to the U.S. Census Bureau's American Community Survey in 2006. Link
Black women are in control of their own destiny and do not need to settle for being a "friend with benefits" or someone's mistress. I am comfortable telling black women to broaden their horizons.  Black women deserve to be wives, not eternal girlfriends and the like. 
 I love black men and am thrilled to be married to a kind, gentle, loving, educated black man. However, had I not married a black man, I would have been willing to date another man of color—such as a Latino (I'm only attracted to men of color).
My advice to black women is to do as follows:
1. Get an education. Finish high school, college or trade school
2. After completing the education, start to save money
3. Consciously start thinking of getting married and only date men who are potential marriage prospects. Black women need to understand that we are not dogs or cats who don't care who we lay up and have babies by. Dating has one purpose….potential marriage. If it's not leading up to marriage, why bother?
4.  Consider dating a man from another culture/ethnic group—you owe black men nothing. They certainly are not holding out for you.  Look at the famous black men who chase down the first white woman or other ethnic group the second they get a buck in the bank!
Don't misconstrue anything I'm saying.  I love black men.  I'm not attacking brothers. But I'm telling women not to wait on black men.  Move on with your lives!
I don't see Jewish women lowering themselves to the trashy position of "friends with benefits".  They love themselves enough to be wives and to build families.  Why do black women always feel a need to settle for yesterday's garbage?
Friends with benefits? If you settle for that, you are nothing more than a whore. I have more respect for a prostitute because at least they get paid!